Prathibha Daine
User Experience Design – Director, &. A Principal leader
LEADER – USER EXPERIENCE DIGITAL INNOVATION & STRATEGY
"Creative & Empathetic Designer, Innovator, Strategic thinker, keen observer, attentive listener with analytical skills to derive solutions that meet goals of current requirements, but provides a scope to accommodate future needs."
PROFILE
Over 22+ years of experience across multiple business functions and industry sectors. Driven, defined and executed key digital innovation goals, for various organizations within the UX space. Built consensus across verticals (like Product /Content /Dev /Marketing), by collaborating with C-suite executives. An analytical thinker who plans ahead, with strong communication and organizational skills.
CORE COMPETENCIES & STRENGTHS
An individual with excellent leadership, management and communication skills. Along with hands on UXD experience, from strategic planning, design, execution, to ensuring timely delivery of UX artifacts.
Lead multi-disciplinary teams to accomplish strategic innovations, delivery using UCD processes & design thinking. All within an agile/lean environment for delivery of products and services.
Expert in range of UX techniques and methods, such as information architecture, ideation, UX Strategy, design-thinking, card sorting, user journey maps, experience maps, task flows, user interviews, persona development, lo-fi/hi-fi user prototyping, design facilitation, usability inspection, user testing, mental models, UX metrics, mobile-first design, style guides, design patterns, using Best Practices.
Conduct Multi Research Analysis & Testing – Contextual Inquiry/Focus Group/Heuristic, Competitor/ Descriptive, Predictive & Prescriptive Analysis/Design Thinking/User Journey & Empathy Mapping
KEY ACCOMPLISHMENTS
Strategically realigned the UX processes by, establishing streamlined and lean process to ensure a holistic approach for all digital touch points. This redefined UX process saved an average 35% of UX team's time by avoiding multiple iterations.
Established & managed global UX practice by, hiring a right mix of resources. Motivated teams by creating a challenging work environment & recognizing unique talents, capabilities brought to the team by each member. Developed strategic vendor relationships to augment changing capacity & needs of teams.
SKILLS
INDUSTRY EXPERIENCE: Banking | E-Commerce | Media & Publication | Telecommunication | Health Care
DESIGN & TECHNICAL: Innovation Digital Transformation | Research & Analysis | Information Architecture | UserExperience Design | User & Usability Testing
EXECUTION & DELIVERY: Program Management | Vendor Management | People Management
Prathibha has 22+ years of extensive experience in the field of User Experience Design, Architecture, and Digital Strategy. She has been leading and delivering projects within this domain and has thoroughly mastered the knowledge of UX disciplines. She follows end to end user centric design principles, from Evaluation to Delivery, and has worked in various environments methodologies from Water fall, RUP to Agile and now Lean UX as well.
Her proficiency in the following tools makes allows her mentor and help her team work at ease on a need basis:
Adobe XD, Adobe Creative Cloud & Suit | Proto IO | Sketch | InVision | Axure | iRise | OmniGraffl | Balsamic | Visio | Corel | And other prototyping tools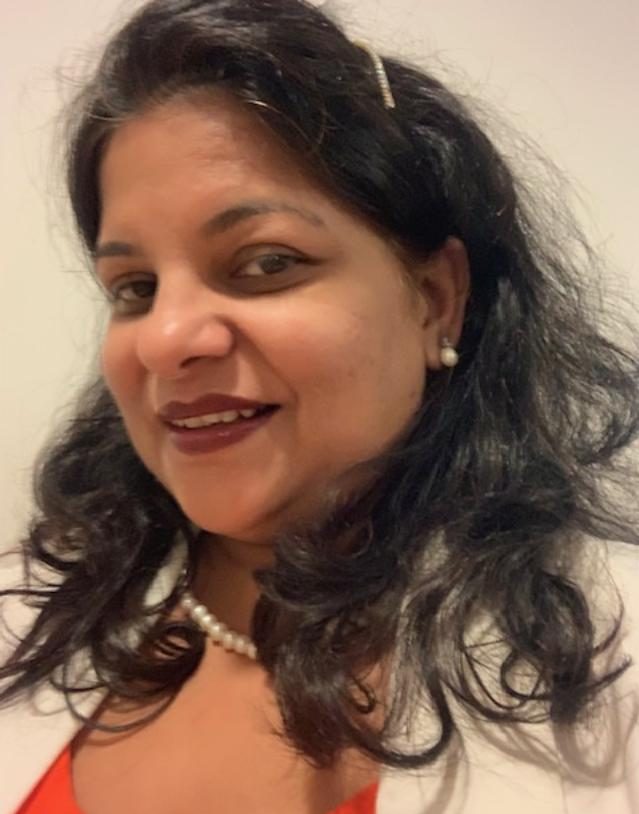 Her expertise is in designing and re-engineering Products and Solutions for Desktop, Web & Rich Internet apps/portals. Her vast industry experience makes her a pro in designing the traditional way vs providing responsive and adaptive solutions in for Mobile rich apps, and Transactional websites catering to all screen devices like Smart phones (iOS/Android) & Tablets.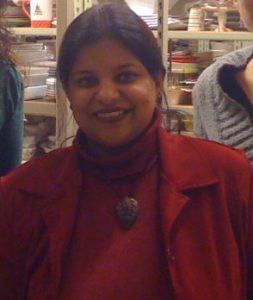 analytical with an eye for perfection
Prathibha spent time in her associate program along with her undergraduate program pursuing interior designing, at an affiliated college. This helped her learn and gained immense knowledge in the field of anthropometrics, and the need to design to scale, proportion and precision.
She also learnt pencil sketching and painting, while she pursued a course in Fine Arts at an Art Studio in India.
That said her background from the above two fields allow her to get the magic of story-boarding down on paper, during discussions with business stake holders to precision via sketching. Each of her designs are always sketched to proportion and scale.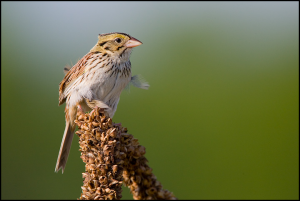 Mentored by her manager who identified the strength in her said Prathibha is – "Analytical with an eye for perfection" guided her into the the field of User Experience Design & Information Architecture.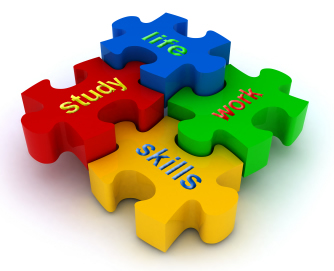 Prathibha has always had an eye for perfection. She follows a methodical approach towards any task on hand. This helps her deliver error free designs at the first cut. She always believed and pursued the saying in Hindu mythology whats said as "When you are aiming at something, all that you should see is the target in front, and nothing around."
With that in mind, she has always designed with an aim to achieve and deliver designs that meet all business requirements , and tailored to custom suite all user needs. This further provides the users with 100% satisfaction in their experience while using the medium.
So no matter what, she strives to maintain satisfaction at both ends, the business, and the user, "but keeping in mind that the target is always the audience."
Banking – Investment Banking – Asset Management/Wealth Management/Prime Brokerage/Trading & Trade Settlements/ AUM/Trust Funds | Retail Banking – Card Services/Mortgage/Servicing Home Loans | Treasury Services – Payment Gateways & Servicing
E-Commerce – Product Management Platform & Warehousing/Checkout Rationalization/I19N & L10N
Media & Publication – CMS/Product Customization/Product Design/Customer Profile Management/Content Packaging
& Servicing
Telecommunication – Planning/Zoning/Servicing
Health Care – Care Performance/Care Quality/Care Risk and Care Economics – Areas include: Program Evaluation, Performance Measures, Quality Improvement, Benchmarking, and Physician Engagement, Alignment, Management, Ops Dashboard, Clinical Connectivity and Predictive Model-Cost, Utilization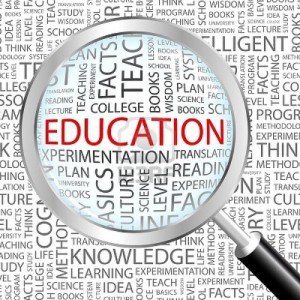 Prathibha's education consists of a wide spectrum of design background. She completed her Bachelors in Life Science with a major in Chemistry, along with Botany and Zoology at the University of Bangalore India. She always won awards and certificates in all modal, chart competitions in the Botany and Zoology faculties at her collage. While at Under Grad, in parallel to her Bachelors, she was also pursuing her Associate program in Interior and Exterior Designing at Jenson & Nicholson India. Post her Bachelors and graduating from Interior Designing she continued to pursue her further studies in Digital Graphic Art & Web Technologies at Edit Institute in India.
Prathibha also completed her course in Fine Arts at an Art Studio where she learnt pencil sketching, painting, and metal embossing. As she had chosen a minor of Biology at the undergrad program, it helped her master the art of pencil sketching.
Post Prathibha's graduation in web technologies and digital art and design, she was chosen as a best student for her project and presentation. She was offered a Sr. Faculty of training Digital Art to the students in the institute, and was formally trained by Adobe and Macromedia. Prathibha started her career in the field of UX as a Graphic Interaction-designer in 2000. Mentored by her manager who identified the strength in her said Prathibha is – "Analytical with an eye for perfection" guided her into the the field of User Experience Design & Information Architecture.
Qualification & Certification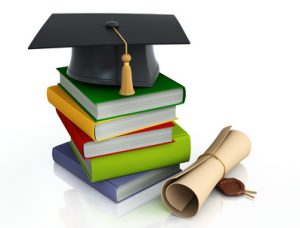 Qualification:
BS: BMS College Bangalore University (BSc., Chemistry Botany and Zoology)
Certification & Associate Programs:
Program C

ertific

ation in

Executive Education – Digital Transformation, Leading People, Data & Technology – UC Berkeley.

Associate Degree in Computer Digital Art- Web technologies, Multimedia/Animation at Edit Institute.
Associate Degree in Exterior & Interior Design at Jenson & Nicholson.
Certified Trainer for: Adobe and Macromedia Products

bachelors –
Bangalore university

Digital graphic Art & Web Technologies and multimedia

–
edit institute

exterior interior designing –
jenson & nicholson



Executive Education – Digital Transformation, Leading People, Data & Technology
UC BERKELY
Awards:
At World Bank ISGIS Art Show, she stood one amongst the 10 best, out of couple of 100 entries in (2004).
Stood first for the University of Kalakshetra in Indian Classical Dance in the year 1998.
Was the sports V.Captain for the Thomas team in school, and participated and won prizes for throw ball, slow cycling, and badminton.
Prizes won:
Won the first prize for the final project at the digital art associate program in Graphic Art and Animation at Edit Instiute. (Project: Nasa Space Shuttle take off into the Universe)
Won prizes in Chart and modal making along with sketching competitions in the field of Botany & Zoology during her undergrad program – 1993, 1994 1995 and 1996.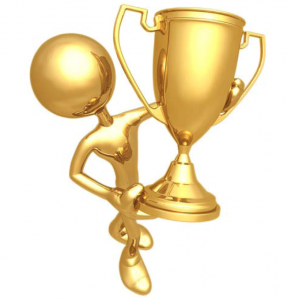 Passion
Experience Across INDUSTRY sector
When Prathibha's is not busy creating the next exceptional User Experience Design and Architecture for customers, she is out pursuing her passion for photography, cooking, painting and voluntary work. She also has flair for art and paining.
Painting and Art work
Photography
Cooking
Volunteering
In a way of paying forward, she volunteers by taking classes and designing through several different charitable non-profit organizations. www.dampathi.com